We are a Design and Engineering Company developing innovative solutions to make the world a smarter place.
Key to our work is a good combination of creativity and technical knowledge. Because we believe that the most sophisticated result can only be reached when these two attitudes go hand in hand. Thinking out of the box is not just a slogan it's our philosophy. This attitude is the key in our daily work resulting in award winning Innovations which speak for themselves.
Working with us
We provide services which have the attitude applying always state of the art technology and knowledge. To serve the needs of our customers delivering them competitive and attractive products we keep track with the newest production technologies to deliver the highest quality standard possible.
We love to challenge ourselves. Our own artistic attitude as Designers is always to push the limits. We do not only adapt current state of the art technology but dedicate our own passion and effort to go beyond that. Because even the best tools are just a help. It's the people who create great products.
Defining new State of the Art. We love to explore uncharted territories. Contributing to a new knowledge base is one of our inner drive that moves us during the development of new solutions. We are the gold seeker for new ideas which will finally contribute to the benefit of the products of our customers. We are excited about the manifold opportunities creating challenging work and we love to see if we can get that fire started in our customers heart. If the customer is getting excited as well as we are, grasping the potential power and multiple opportunities of a sophisticated Idea, this is the greatest acknowledgment we can get.
Childlike Curiosity. It's our key to an open mind. When exploring things we love to follow its revelations and links. Leaving behind established concerns and guiding habits - because when equipped with enough self-esteem they just keep you away from enlightenment...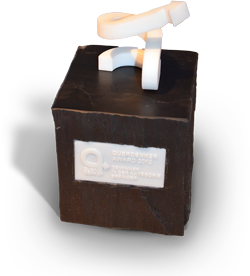 We love the Adventure of Creativity. Most ideas are found leaving the sealed roads of current mindsets. But when developing new ideas only few have the curage to challenge new roads. Putting longterm effort in establishing knowledge makes dependent. And this dependency creates fear leaving it. But if we would not leave we would miss the chance of so many other things to explore and discover. Therefore we are not afraid to create the things new again from scratch if we got lost in the Problem.
We are missionaries. sharing our Ideas with the world is where we see our role making it a better place. We believe that good Ideas are like seeds they only grow if they are in good community, a nutritious environment were they have a chance to breed. And they cannot evolve if they kept solely for ourselves.
Our Competences
A good and State of the Art equipment is the key for cutting edge production results in an effective time frame.
Newest Mac Pro Workstations with 24 cores Nvidia® Quadro™ Graphics Card and 24 GB Ram.
3D software: Autodesk® Maya™, McNeel® Rhino™, SideFX® Houdini™, Blender
Multible Effect Tools: Nextlimit® RealFlow™, (once ExoticMatter Naiad), Autodesk Matchmover™
Compositing Tools: The Foundry® Nuke™
Software developer Tools: Microsoft® Visual Studio™ 2010, Apple® Xcode™, Eclipse,
CAD/CFD software: Salome-platform, Ansys, Openfoam (simscale)
Any sufficiently advanced technology is indistinguishable from magic.
Arthur C. Clarke (1917-2008)
Video Portrait by Greentec Awards