Meanwhile our Product Development went further bringing the aeroflexible techno logy into the marked. The next few years we will introduce the technology in the wind energy market where we indentified a good incubation enviroment with low market entry barriers that helps us to bring the technology into first applications while developing it further for other applications like aviation, sailing or transport...
New Landing Page for AF-AX:
there is a new domain created with an introducing impression whar will come soon. Have a look at the new website on www.af-ax.com.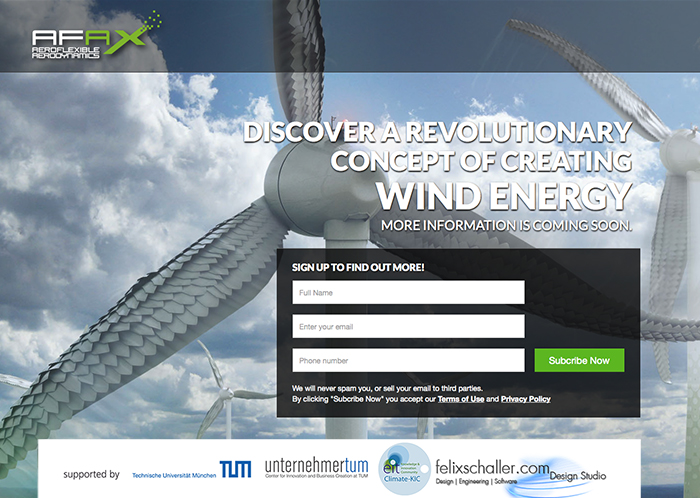 Subscribe for upcoming news:
Also feel free to subscribe to the mailing list to stay informed when first development results are revealed to experience more of this revolutionary technology.